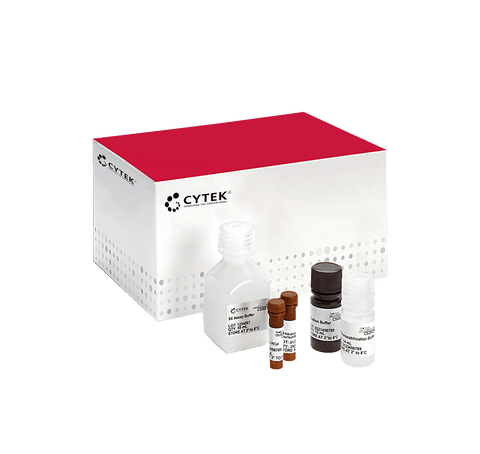 Muse® System Check Kit
Description
The Muse® System Check kit is used to verify the performance of your Guava® Muse® system by assessing counting accuracy and fluorescence detection using a standardized fluorescent bead reagent. The kit contains the Muse System Check Bead reagent and the System Check Diluent. To ensure that the Muse system provides reliable, accurate results, run the System Check procedure every day that the instrument is used before performing any assay.
The Muse System Check kit is optimized for use with the Muse cell analyzer.
PRODUCT DETAILS
Tested Dilution:  1:20
Application:        Flow Cytometry
Storage:               2-8°C and protected from Light. (Do not freeze)
Data Sheets:       QRC
EXAMPLE DATA
For Research Use Only. Not intended for use in diagnostic procedures.