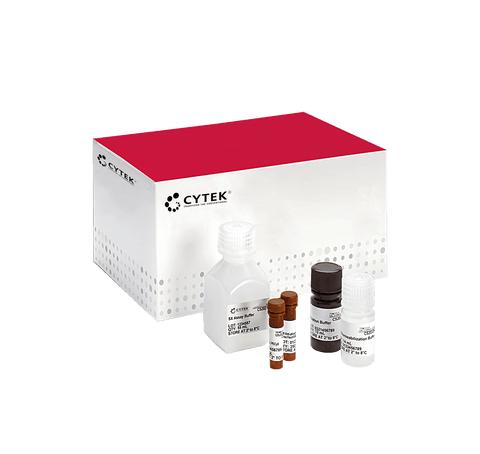 Muse® Human CD4 T Cell Kit
Description
The Muse® Human CD4 T Cell kit allows you to determine the concentration and percentages of CD4+ T cells and lymphocytes in human whole blood or peripheral blood mononuclear cells (PBMCs). Characterizing CD4+ T cell counts and percentages is important in evaluating immune status, understanding disease mechanism, in vaccine research, and in immunotoxicity studies.
The Muse Human CD4 T Cell kit allows for the detection and identification of lymphocytes and CD4+ T lymphocytes in both whole blood and PBMCs using a simplified, no-wash assay. The CD4 antibody identifies human helper/inducer CD4+ T cells (HLA Class II reactive) and recognizes a 60,000 Da surface antigen. Monocytes also express CD4 but at a lower density, and have no co-expression of the other antibodies present in the anti-lymphocyte cocktail; as a result, monocytes can be distinguished from CD4+ T cells in this kit. This simplified identification can aid in understanding the role of CD4+ T lymphocytes in development, response, and mechanism of disease.

Minimal sample preparation is required in this no-wash assay to obtain accurate and precise results. The software readout on the Guava® Muse® cell analyzer provides:

Count, percentage, and concentration of CD4+ T cells
Count and concentration of lymphocytes
The Muse Human CD4 T Cell kit is optimized for use with the Muse system, which makes sophisticated, fluorescent-based analysis fast, easy, convenient, and affordable. Sample preparation is minimal, and after loading samples onto the Muse cell analyzer, the intuitive software provides detailed or summary analysis of your cell sample in a few short steps.
PRODUCT DETAILS
Application:        Flow Cytometry
Storage:              See Documentation
EXAMPLE DATA
For Research Use Only. Not intended for use in diagnostic procedures.