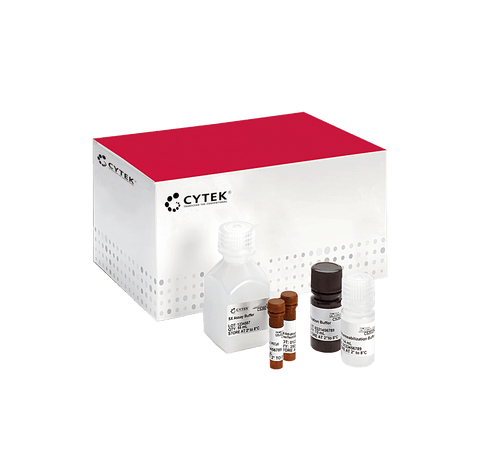 Muse® Cell Dispersal Reagent
Description
The Muse® Cell Dispersal reagent is an enzymatic reagent that has been formulated to gently disaggregate the cells that have aggregated in clumps in order to obtain uniform suspensions for cell counting. Cell samples containing cell aggregates may not yield accurate or consistent results with the Muse Count & Viability reagent alone due to differential staining in clumps. Additionally, cell aggregates may clog or result in coincident events, hampering the assay. Cell lines such as the Chinese Hamster Ovary (CHO-K1) cell line that have been adapted to suspension culture tend to form cell aggregates. The Muse Cell Dispersal reagent is useful for disaggregating clumpy suspension cultures in combination with the Muse Count & Viability reagents, and yields improved accuracy and consistency for count and viability data with the Muse Count & Viability Assay. Data generated with the Muse software module provides:

Viable cell count (cells/mL)
Total cell count (cells/mL)
Percentage viability of sample
The Muse Cell Dispersal reagent is optimized for use with the Guava® Muse® cell analyzer, which makes sophisticated, fluorescent-based analysis fast, easy, convenient, and affordable. Sample preparation is minimal, and after loading samples onto the Muse cell analyzer, intuitive software provides detailed or summary analysis of your cell sample in a few short steps.
PRODUCT DETAILS
Application:        Flow Cytometry
Storage:              See Documentation
Data Sheets:       QRC 
EXAMPLE DATA
For Research Use Only. Not intended for use in diagnostic procedures.