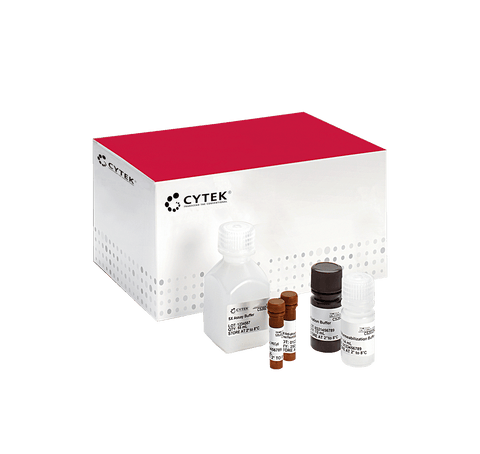 Guava® SARS-CoV-2 Multi-Antigen Antibody Kit
Description
The Guava® SARS-CoV-2 Multi-Antigen Antibody kit is a novel, bead-based immunoassay for flow cytometry that detects IgG, IgM, and IgA antibodies against three SARS-CoV-2 antigens in parallel (nucleocapsid protein (N), receptor-binding domain (RBD) of the spike protein, and the S1 subunit of the spike protein (S1)) in serum and plasma samples. Easy visual interpretation of results and fluorescence intensity information allow for the study of relative antibody levels, providing a more comprehensive assessment of the immune response.
The Guava SARS-CoV-2 Antibody kit has been optimized for use on the Guava® Muse® cell analyzer and Guava® easyCyte™ systems, but samples can be run on any flow cytometer equipped with either a 488 nm or 532 nm laser.
PRODUCT DETAILS
Application:        Flow Cytometry
Storage:               Various, refer to kit package insert
Data Sheets:       QRC 
EXAMPLE DATA
Recommended Staining Protocol
For Research Use Only. Not intended for use in diagnostic procedures.