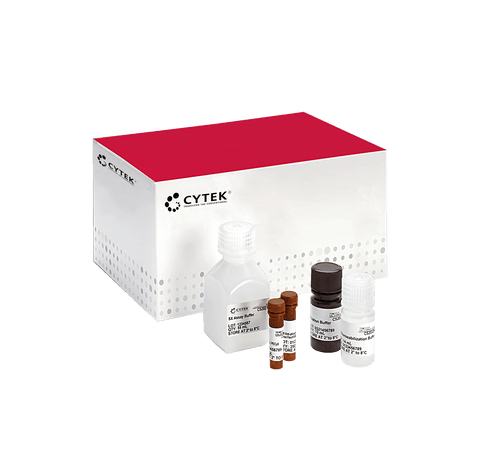 Guava® Express 7-AAD Reagent
Description
The Guava® Express 7-AAD reagent is a cell impermeant nulcear dye used in viability assays. 7-Aminoactinomycin-D (7-AAD) is a fluorescent DNA intercalator that is membrane impermeant (and therefore binds to dead cells). The 7-AAD dye included in the kit monitors cell membrane permeability changes typically observed later in apoptosis, as well as necrotic cell death. 7-AAD is excluded from live, healthy cells as well as early apoptotic cells.
PRODUCT DETAILS
Application:        Flow Cytometry
Storage:              See Documentation
EXAMPLE DATA
For Research Use Only. Not intended for use in diagnostic procedures.