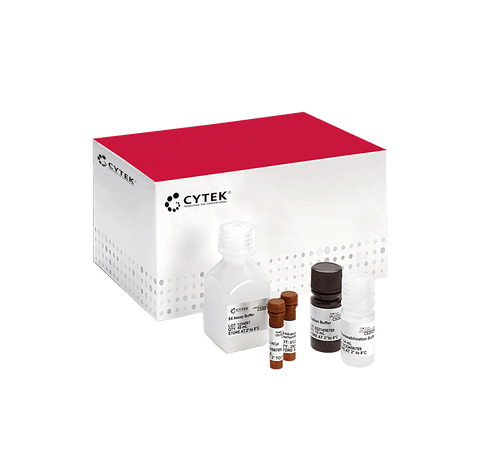 Guava® easyCheck™ Kit
Description
The Guava® easyCheck™ kit is used to verify the performance of your Guava® easyCyte™ system by assessing counting accuracy and fluorescence detection using a standardized fluorescent bead reagent. The kit contains easyCheck™ Beads and the easyCheck™ Diluent. Running the easyCheck™ procedure for daily quality control (QC) and maintenance ensures you are getting consistent, reliable, accurate results.
PRODUCT DETAILS
Application:        Flow Cytometry
Storage:               See Documentation
EXAMPLE DATA
For Research Use Only. Not intended for use in diagnostic procedures.