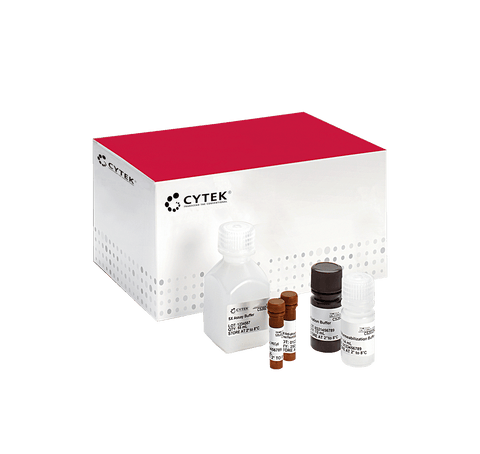 Guava® Cell Cycle Reagent
Description
To investigate cell cycle phases, the Guava® Cell Cycle reagent - 100 Tests (Part Number: 4500-0220) can be used for measuring G0/G1, S, and G2/M phase distributions. Based on an established method of whole-cell staining with propidium iodide (PI), the Guava Cell Cycle Assay is easy to perform. Guava Cell Cycle software includes markers that can be set for quick assessment of G0/G1, S, and G2/M phase cell cycle percentages during data collection for rapid screening of compounds. Results are automatically exported to a spreadsheet; raw data can also be exported to third-party software for cell cycle analysis using modeling algorithms.

Whether you are a researcher exploring the mitotic pathway or evaluating novel compounds for cancer therapies, your cell cycle workflow can benefit from this easy to use, convenient reagent.
PRODUCT DETAILS
Application:        Flow Cytometry
Storage:              See Documentation
EXAMPLE DATA
For Research Use Only. Not intended for use in diagnostic procedures.