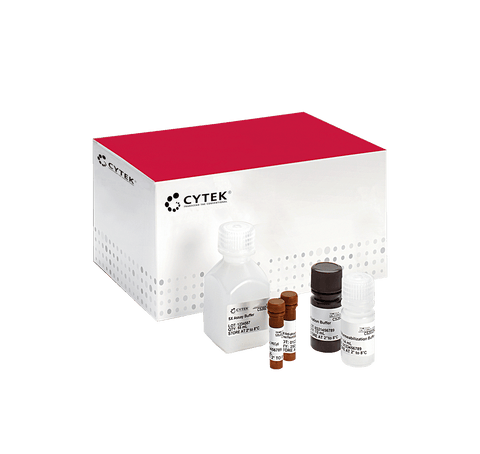 Amnis® Protein Aggregate & Silicone Oil Detection Kit
Description
The Amnis® Protein Aggregate & Silicone Oil Detection kit - 400 Tests (Part Number: APH10001) combined with Amnis® imaging flow cytometry allows for the convenient mix-and-read detection of protein aggregates and silicone oil droplets-two important classes of particles to monitor during protein formulation development. The kit contains a PROTEOSTAT® detection reagent, which is an orange fluorescent probe used to measure aggregated protein, and a BODIPY® detection reagent, which is a lipophilic green fluorescent dye used to brightly label silicone droplets.
PRODUCT DETAILS
Application:        Flow Cytometry
Storage:              See Documentation
Data Sheets:       QRC 
EXAMPLE DATA
For Research Use Only. Not intended for use in diagnostic procedures.