This is Where Your Vision Begins.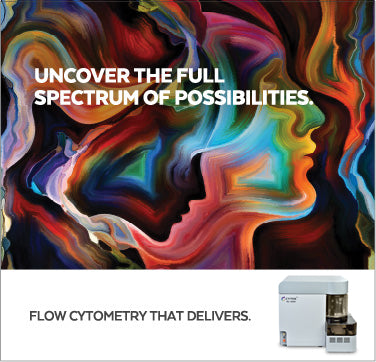 The new reality is now at work – in labs all over the world. In this new reality, scientific breakthroughs happen one discovery at a time. Deeper insights are obtained from a single sample. Unique, affordable, advanced flow cytometry solutions uncover the full spectrum of possibilities.
Both of our advanced flow cytometry systems, Cytek® Northern Lights and Cytek® Aurora, were designed to make these advantages a reality for more scientists. Both Northern Lights and Aurora offer a value-added package with capabilities that go beyond systems with a much higher price tag.
Are you ready to see things in a whole new light?
Northern Lights and Aurora open the door to a wider breadth of discoveries.
Upgradeable:

Cytek Northern Lights: from one laser/nine colors to three lasers/24+ colors
Cytek Aurora: from three lasers/24+ colors to five lasers/30+ colors

No changing optical filters for any fluorochrome
Use any fluorochrome excited by the onboard lasers
Sensitivity redefined via state-of-the-art technologies
Superb resolution of dim and rare populations
...and much more.
See for yourself: Sign up here to get more product details, speak with one of our representatives or get a personal demo.
We can't wait to see what you discover!
Stay in the know!
Please complete all fields.